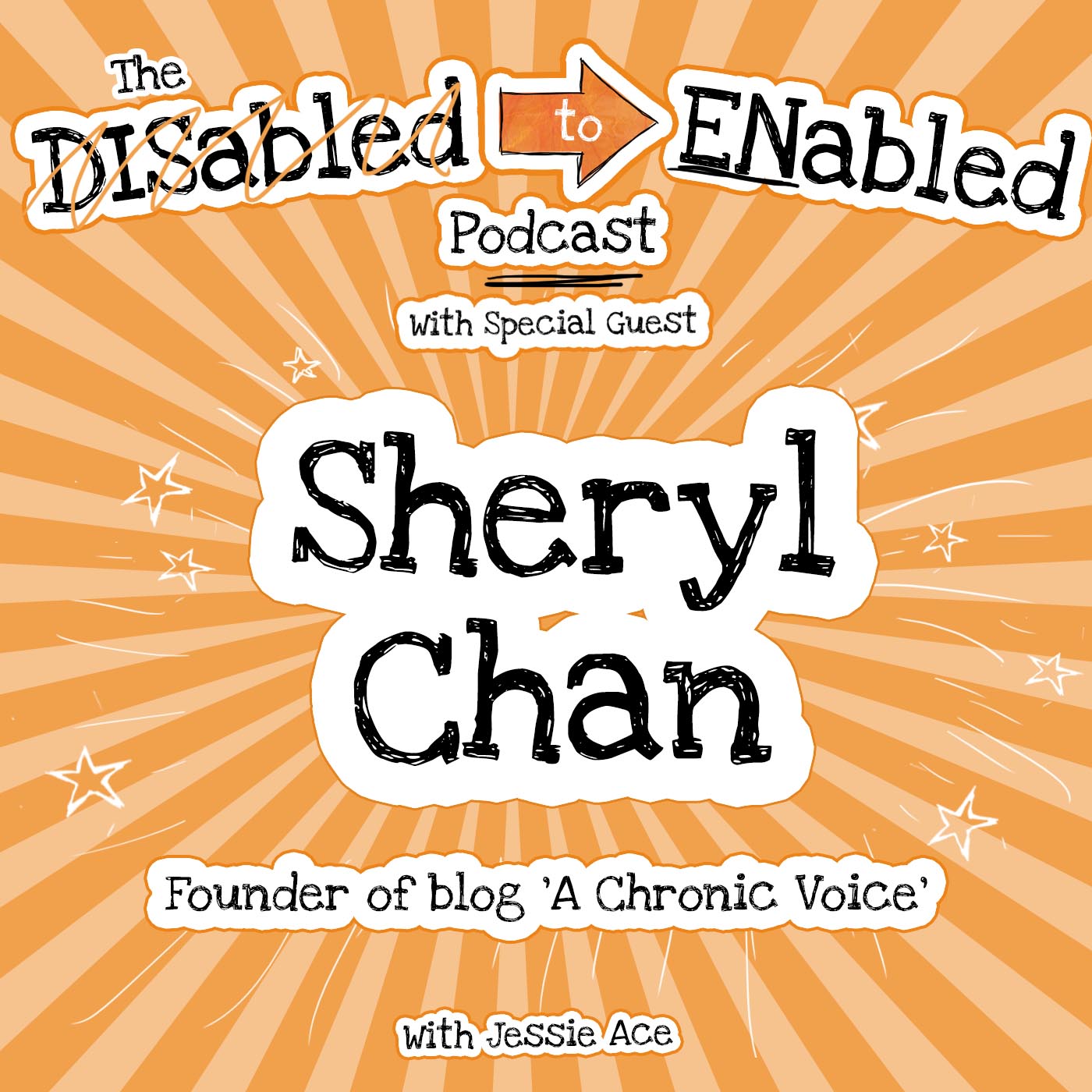 After suffering a mini stroke at just 14 years old, life hasn't quite been the same since for blogger Sheryl Chan. Now living with 5 chronic conditions everyday is a different mix of symptoms. Who knows what she'll wake up with tomorrow? That however, doesn't stop her from writing her awesome and inspiring blog, ' Chronic Voice' where she talks about everyday life with so many challenges, how she overcomes them and how she inspires others to live with their own chronic conditions. Sheryl Shows us that anything is possible if you set your mind to it. 
Listen to her crucial life advice for people with chronic illnesses - particularly if you live in Singapore. She once had a taxi driver tell her a quote she's never forgotten: 'You can die in Singapore, but you can't get sick - it's too expensive'. We discuss the crazy laws around health and disability in Singapore and how she manages it with all of her life saving medications. What emotional impact does that have on a chronically ill person? Listen to her interview to find out. 
Connect with Sheryl Chan:
Blog site: https://www.achronicvoice.com/
Twitter: https://twitter.com/AChVoice
Insta: https://www.instagram.com/achronicvoice/
Thanks to Audible for sponsoring this episode
Get a free audio copy of the book mentioned in this podcast episode by clicking here: http://bit.ly/enabledwarrior
Join the tribe of warriors:
Search Facebook: ENabled Warriors 
Or Insta: Enabled_Warriors
Love the DISabled to ENabled podcast? Click here to help the running and support other warriors on their journey: http://bit.ly/SupportWarriors
Please leave a rating and review for the podcast if you've had a great time listening today!