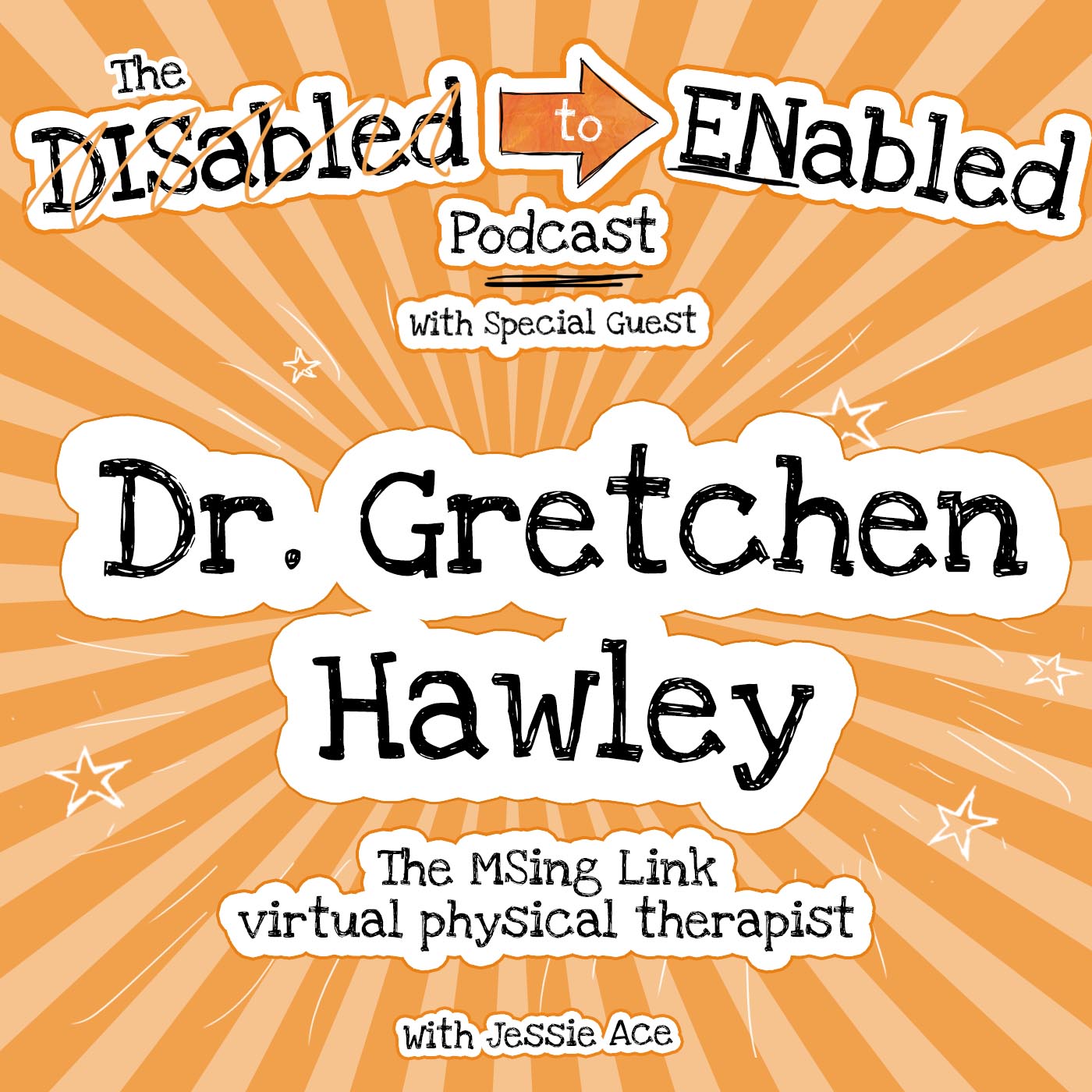 Tips from a doctor for how to deal with the heat when you have an invisible illness and the benefits of neuroplasticity. Did you also know there are two types of relapses? Where do doctors go to nerd out on new scientific advances? How can doctors be helping people with MS virtually with exercise, mindset and accountability? Dr Gretchen really is the future of doctors y'all!   
Also, wait till you hear what her weirdest moment was… *WARNING* It may make you queasy!
Want a shout out on the podcast? Click here to pledge $5 and get perks! > http://bit.ly/enabledsupport or leave a rating and review :)
*PLUS* - This episode is sponsored by WrapMeCool. If you want something that can keep you cool when you're hot under the collar this summer, try a WrapMeCool. It looks like a normal scarf but acts like a cooling vest.
Get 10% off the ultimate summer essential cool shawl wrap that keeps you cool whilst looking normal.
www.WrapMeCool.com
Use the code EW19
Connect with Dr. Gretchen:
Youtube: Search Doctor Gretchen Hawley
Email: gretchen@doctorgretchenhawley.com
Website: www.MSinglink.com 
Insta - @Doctor.gretchen
Facebook - Doctor Gretchen MS Specialist
Get a free audio copy of the book The Miracle Morning mentioned in this episode by clicking here: http://bit.ly/enabledwarrior
Join the tribe of warriors:
Search Facebook: ENabled Warriors 
Or Insta: Enabled_Warriors
Want a shout out on the podcast? Click here to pledge $5 and get perks! > http://bit.ly/enabledsupport or leave a rating and review :)
Stay #ENabled